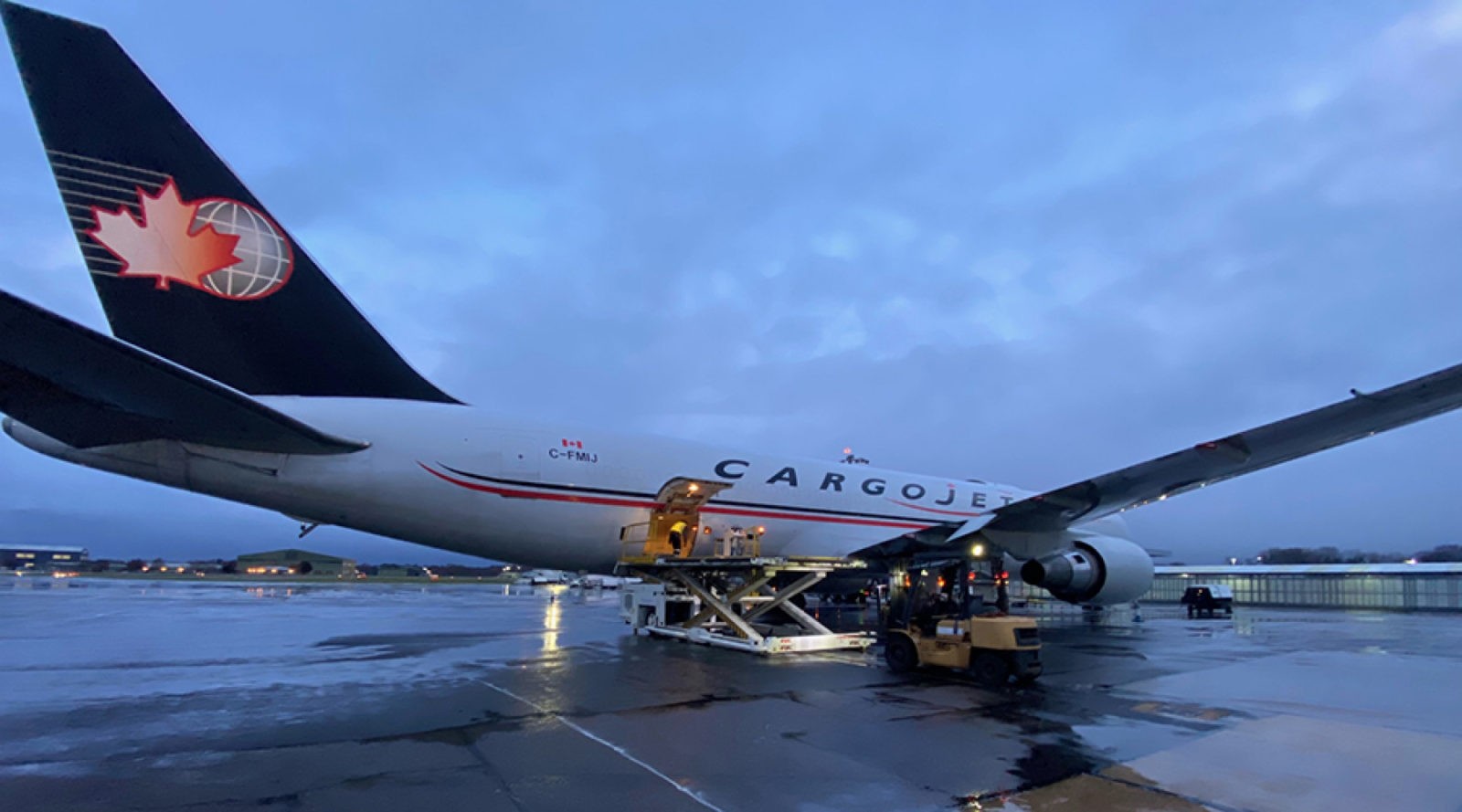 26-January 2021
Bournemouth Airport welcomes CargoJet for North America consignment
Despite wintry conditions affecting most of the UK, Bournemouth Airport welcomed Canadian carrier CargoJet and its Boeing 767 aircraft for its first operation, carrying a time-critical consignment to North America.
The cargo team at Bournemouth Airport pulled out all the stops to beat the weather and handle the CargoJet flight.
The successful operation of this 767 pure freight aircraft, with full main deck loading capability, demonstrates Bournemouth Airport Cargo's expertise and flexibility in handling a range of aircraft types to support intercontinental cargo operations.
Back to news