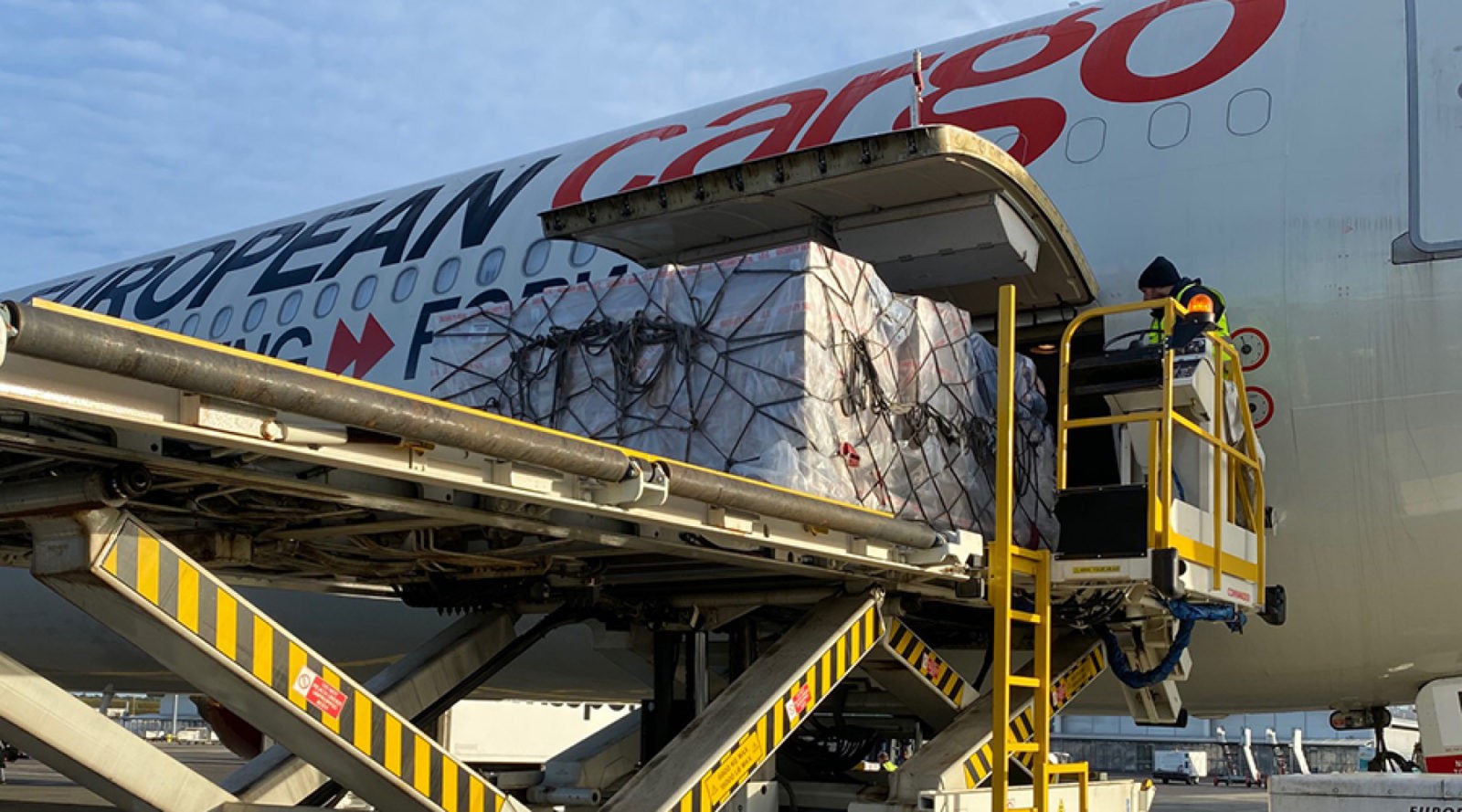 31-December 2020
More than 80 million pieces of PPE flown to Bournemouth Airport
More than 80 million pieces of personal protective equipment (PPE) have been flown into Bournemouth Airport since the beginning of the coronavirus pandemic, with the airport demonstrating its enhanced freight service to support frontline NHS staff and keyworkers throughout the crisis, speeding up the delivery time.
With normal sea freight services taking up to 12 weeks to arrive from China, privately chartered cargo planes and specifically adapted passenger planes ensured the PPE supply was maintained during the crisis. The flights were organised by British firm Crest Medical in partnership with Bournemouth-based aviation services company European Aviation and reduced delivery time to four days.
Since the beginning of the pandemic, 95 planes have arrived at Bournemouth Airport from Malaysia and China bringing in more than 80 million pieces of PPE Items delivered so far. Flights commenced in May 2020 and have operated up to daily since, supplying PPE including medical gloves, gowns, suits, eye protection and theatre caps.
Steve Gill, Managing Director of Bournemouth Airport said: "Bournemouth Airport has been able to showcase its expertise in freight services to enable the delivery of PPE in just four days, down from 12 weeks, in partnership with Crest and European. We're pleased to have been able to take a proactive role in the response to the COVID-19 crisis, particularly in the delivery of PPE to the NHS frontline. We will remain on hand to support the delivery of PPE as the UK continues to recover from the impact of the virus."
Back to news